PUBLISHED
May 15, 2022


KARACHI:

In 2019, an infamous selfie went viral on social media. The said selfie featured Bollywood's crème de la crème and Indian premier, Narendra Modi squished together in a single frame. For Bollywood's bigwigs, championing the ruling party has been a practice that was far too common.
However, the aforementioned support was unusual for artists on this side of the border. Unlike their Bollywood counterparts, our local celebrities – sans a few (think Feroze Khan, Shaan Shahid) – have almost been apolitical on grave issues, usually shying away from commenting on the never-ending political turmoil. There were never any grand parties thrown for the showbiz fraternity by the state as there was no prominent rallying for the preceding governments by the artists – the latter not seen in grandeur until now.
Imran Khan's ouster from the government and the events that led to it saw several celebrities speak in favour of the former prime minister. It was when the charming leader called for the masses to take the matter to the streets for the 'unjust ousting of his tenure' that Pakistani celebrities promptly responded, rolled up their sleeves and mingled among the common folk to register the undying advocacy for the former premier.
But here's the real question: what really made our artists take the matter to the streets for a leader that a large chunk of the masses believed in? What is it about Imran Khan that they decided to walk among the rest of the PTI supporters, voicing their dissent about the ongoing unrest in the country – without lavish dinners or a selfie to break the internet?
Why Imran Khan?
"It isn't what he proposes but instead what he represents that has resulted in this emotive outpouring of support," Armeena Rana Khan told The Express Tribune in an email conversation. "He reflects the silent majority's collective desire both at home and abroad to address the structural factors that have hindered the progress of our nation."
The Janaan star added, "Remember, Pakistan is special because it was founded as a future safeguard for Muslims so that they would not be subjugated by a religious majority. This promise is an inheritance, commonly held by all the citizens of Pakistan. Yet, there is a feeling it has been stolen from us. Now the time has come when enough is enough. Understand this and you will understand the mood of the Nation."
For Haroon Shahid, the change began at home. "It was 2011 when I started taking interest in politics," he told the publication over the phone. "In the very year, my mother one day just announced – out of the blue – that she is going to an Imran Khan jalsa. Her belief was that Imran Khan was a better choice to run the country than our present politicians at that time. We were astounded."
Shahid relayed being a Punjabi it was always more of an obligation to vote for no other party but PML-N. However, as time passed on, the Verna actor shared how he understood that politics in Pakistan was more of a family business than a democracy. "We always had just two prominent political parties – the PML-N and the PPP. Essentially, we were just stuck with the Bhuttos and the Sharifs. There were no credentials taken into account when appointing a minister – how come the Chief Minister of our biggest province is the son of our new Prime Minister. I am certain there have to be more qualified people in the party to make the cut but passing the ministries to the next of the kin seems to be the only outcome when it comes to these families. You just have to be a Bhutto or Sharif and you are gold. Why did Bilawal have to add Bhutto in his name after the passing away of Mohtarma Benazir Bhutto? It's all in the name."
Shahid further commented one of the reasons Imran Khan came into the limelight was he didn't have this name. For him, choosing and following the former premier as his leader was the 'greatest thing to do.' "Prior to him stepping into the politics, Khan Sahab was known for his philanthropy," Shahid remarked. "I can make a list of everything he has done – as a politician, as a cricketer or as a philanthropist. I won't be able to do the same for Maryam Nawaz Sharif or Asif Ali Zardari. But I do know, you cannot pass statements such as 'Beggars can't be choosers' and get away with it in this age of social media. It hurts middle-class people like us. The only reason, PML-N has ample following in Lahore is because even with the corrupt system, they have built the city. Shehbaz as CM was commendable. As the famous phrase goes, "Khaata hai toh lagata bhi hai!"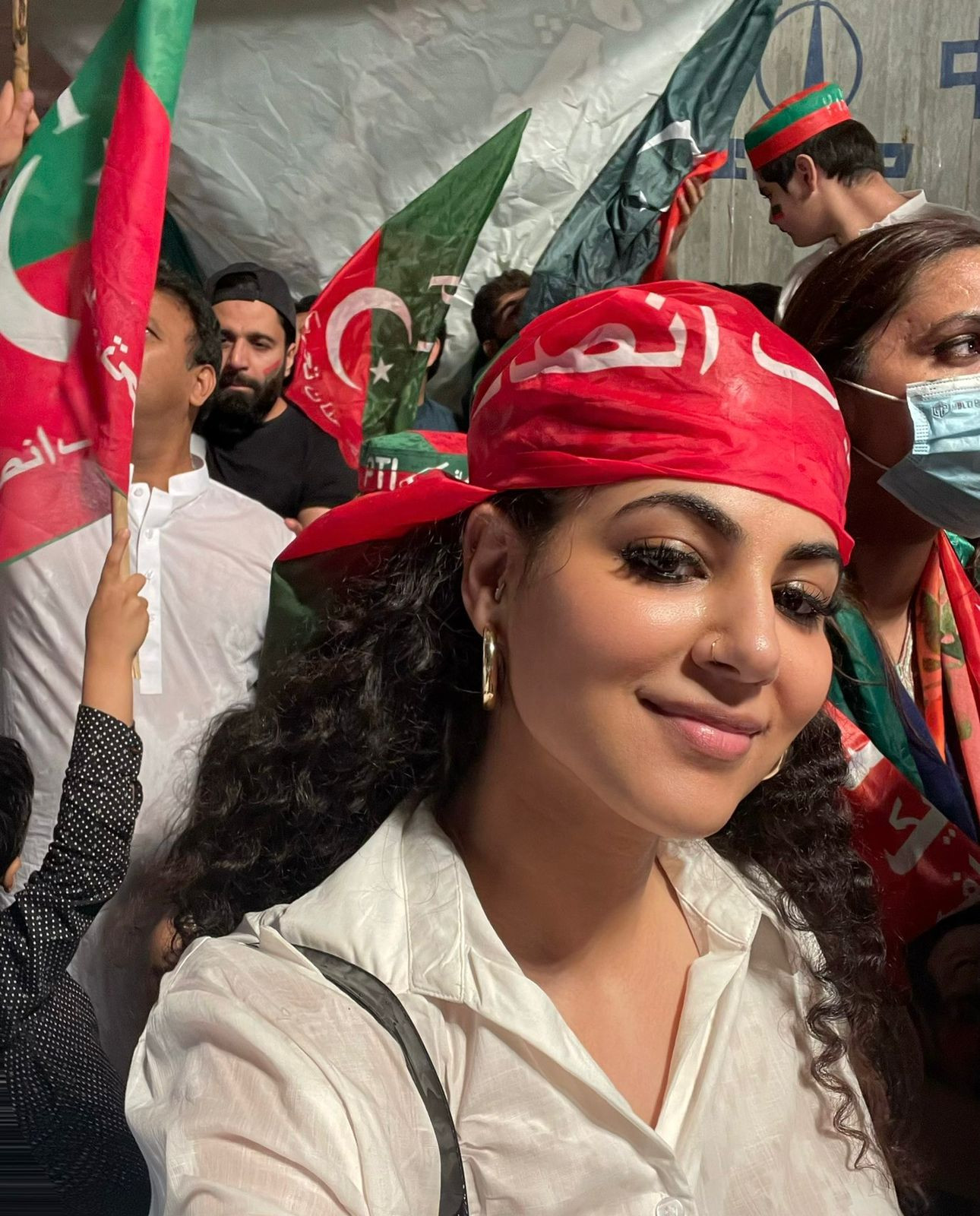 Farhan Saeed was in India during the 2013 general elections. The singer-turned-actor shared he was boasting to his fans across the border about how Imran Khan will sweep the elections and will take over as the new Pakistani prime minister. "The next morning when I woke up, I saw Nawaz Sharif was back in power. To say I was shocked, it'd be an understatement."
Saeed belonged to a household where everyone was a PML-N supporter. But Saeed always looked up to the PTI chairman. He wasn't blown away by the former PM as a cricketer. The former Jal lead vocalist reasons his undying support to Imran Khan for how well he can relate to him. "What he says, I feel every word of it in my heart. He wants things I want my country to have. The recent ousting from the government has served as a blessing in disguise. He has brought the whole nation together; he has people out on the streets. That's the kind of unity he has brought out in the masses. It truly is a revolution. I don't think there's anyone else but him who can lead Pakistan to greatness."
Like her peers, Annie Khalid too was fascinated by Imran Khan's charisma. "I have been living in Pakistan from 2006 to 2020, I recently moved out to London," she revealed. "But I am just a strong and patriotic Pakistani, I love my country, I love my identity. But when it came to politics, it was just something I was never interested in. However, it was around 2013, when I first started seeing Imran Khan at his jalsas. The way he would address the public, own his supporters – it just sort of hit me and anyone who would want to see the country progress somewhere in the heart. I just thought he was trying to educate the people, he was trying to make the public understand – the politics, the terms in layman's terms. He gave us a wake-up call."
She added, "I loved how vocal he was about Kashmir, about Palestine. He has given us an identity on an international platform. He introduced March 15 as a day against Islamophobia. This will go down in history. The way his government tackled the pandemic is commendable." Khalid asserted that she has had fans from all nationalities – Arabs, Algerians, Moroccans, to name a few – come up to her and share how big a fan they are of Imran Khan. "I truly believe that before Imran Khan, Pakistanis had no respect internationally, but after him, people have been giving us that admiration that we deserve!"
Khalid believes that Imran Khan if given another decade as Pakistan's premier can turn things around for the country. "I think he's a visionary. He wholeheartedly believes that Pakistan is no lesser than any other country. Where someone is telling us that, 'Oh, beggars can't be choosers', this man is telling us that we are not beggars. Absolutely not! We are an incredibly strong nation. We are not going to be slaves to anyone. We have a right to democracy; we will not let anyone bomb or send drones on our land. We will live the life we want as Pakistanis." The singer continued, "When people say the inflation is off the roof, I would want to point out that his government inherited all the problems – all the debts, all the power struggle. We can't really blame Imran Khan for a broken system that just fell into his lap. He did the best he could in a short amount of time. Nothing would make me wary of how he had handled the challenges presented to him."
Cultural commentator, Fasi Zaka, discussed the outpour of support for the 'charismatic' leader. "I think it's a bit complex, really," he told the publication. "In one way, Imran Khan is relatable. Apart from being a politician or a philanthropist, he was – essentially – at a time Pakistan's biggest celebrity. He has always had masses and a number of global artists he had known. Add Shaukat Khanum's star-studded fundraisers to the mix, he went on to become a global phenomenon." Sharing how Imran Khan has had an image of both a playboy and a philanthropist, Zaka shared that fame made him a very relevant individual. He added how Imran Khan's idea was to draw in youth and his matters catered to the same crowd.
"Imran Khan introduced a party which had dynastical elements but it also had competent people like Asad Umar as well," he asserted. "There's another interesting ethos – if you look at the likes of Shehbaz Sharif, Hamza Shehbaz or Maryam Nawaz, Junaid Safdar, they have always inclined towards classical music. Khan, on the other hand, presented the idea of bringing in young artists and introducing pop in his jalsa. It might not seem a massive deal, but the way he has used music in his political campaign has been very interesting."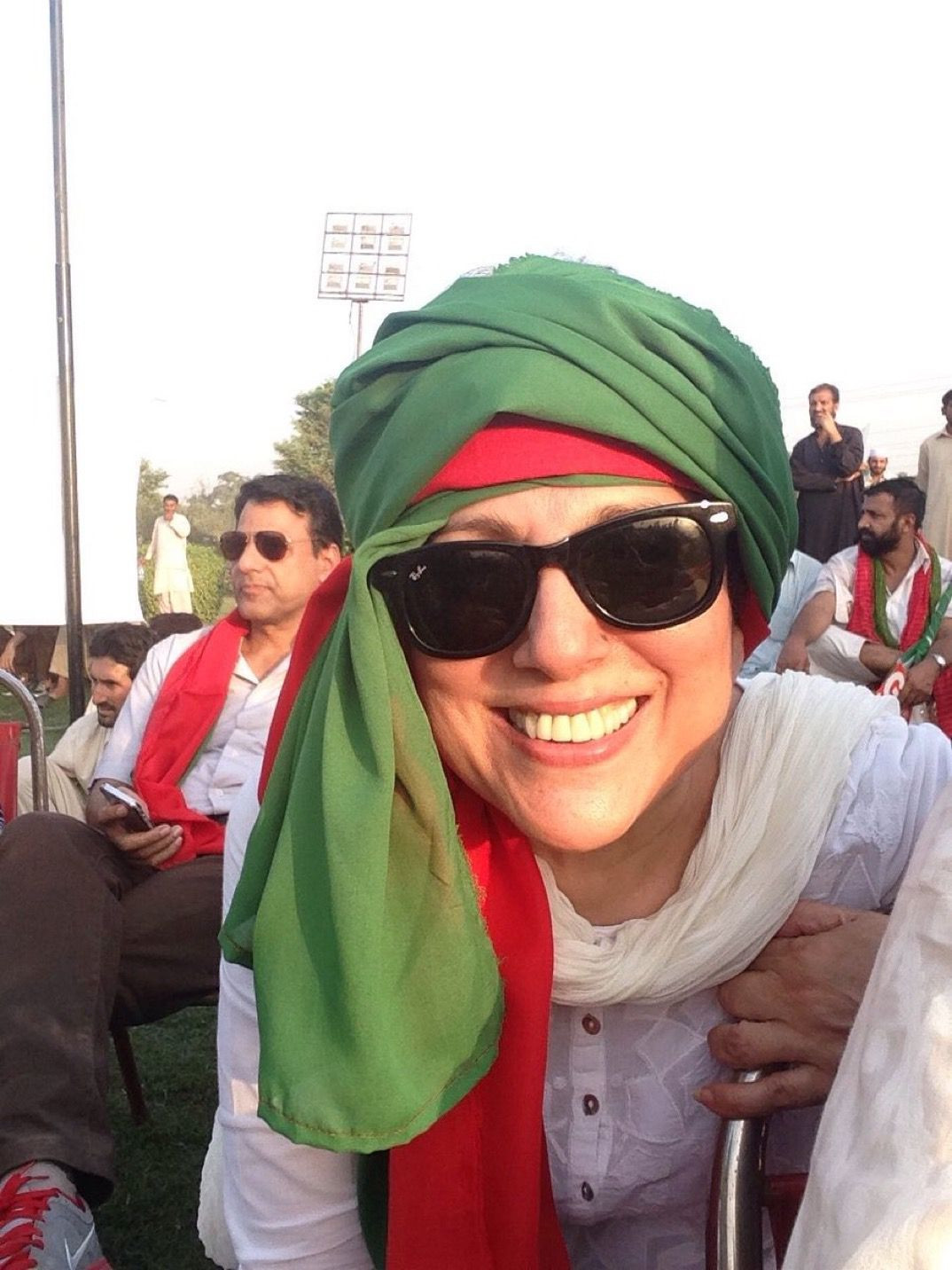 Shedding light on why artists have found a leader in Imran Khan, Zaka commented it could very well be because they can resonate with the PTI chairman. "I might not agree with their politics, but I do appreciate that the actors have finally shown some spine."
The social revolution
Khan shared the ongoing social revolution was longtime coming. "In the past, a state apparatus could just exclude any voices that threatened the status quo. This is how corruption flourished in Pakistan. But social media has allowed movements and ideas to circumvent such nefarious gatekeeping," she shared. "Of course, social media carries with it a danger of a mob mentality. This is why it is vital that the will of the people is adhered to and we go back to the ballot box. We are setting precedents for the future."
Shahid, too, went on to discuss how PTI has successfully strategised the use of social media. "This is the age of social media. You can have an electronic media blackout but people are aware of every minuscule detail thanks to Twitter," he said. "So many made fun of Imran Khan on how he is touted as the Prime Minister of social media. How he is the caretaker of Facebook. Do you see now? The kind of power he has shown within his online presence." Shahid asserted PTI has been very astute when it came to using the online medium to its advantage.
"PTI's social media strategy has been fairly simple. They mostly cater to the overseas Pakistanis," Saeed commented. "Like Haroon shared, Imran Khan was once called the Prime Minister of Facebook. The social media presence of the party and its leader has pushed people to the streets. The time for anyone to be apolitical has now changed drastically. PTI supporters know what they stand for. These dynastical politics should end – once and for all."
Khalid, too, shed light on how PTI's social revolution has been a prominent part of their campaign, which has garnered fruitful results. "I think PTI's social media campaign is a huge part of the resolution Imran Khan has begun in Pakistan. From what I have heard, their SM team is based on volunteers. They don't even have a budget or an office to accommodate the team but they have been working tirelessly. The platforms are engaging and interactive – as they should be. PPP, MQM, or PML-N really lacked there. But the onus isn't just on the social media team. The responsibility of spreading Imran Khan's word also falls on us – the supporters and people who take him on as a leader," the Maahiya singer said.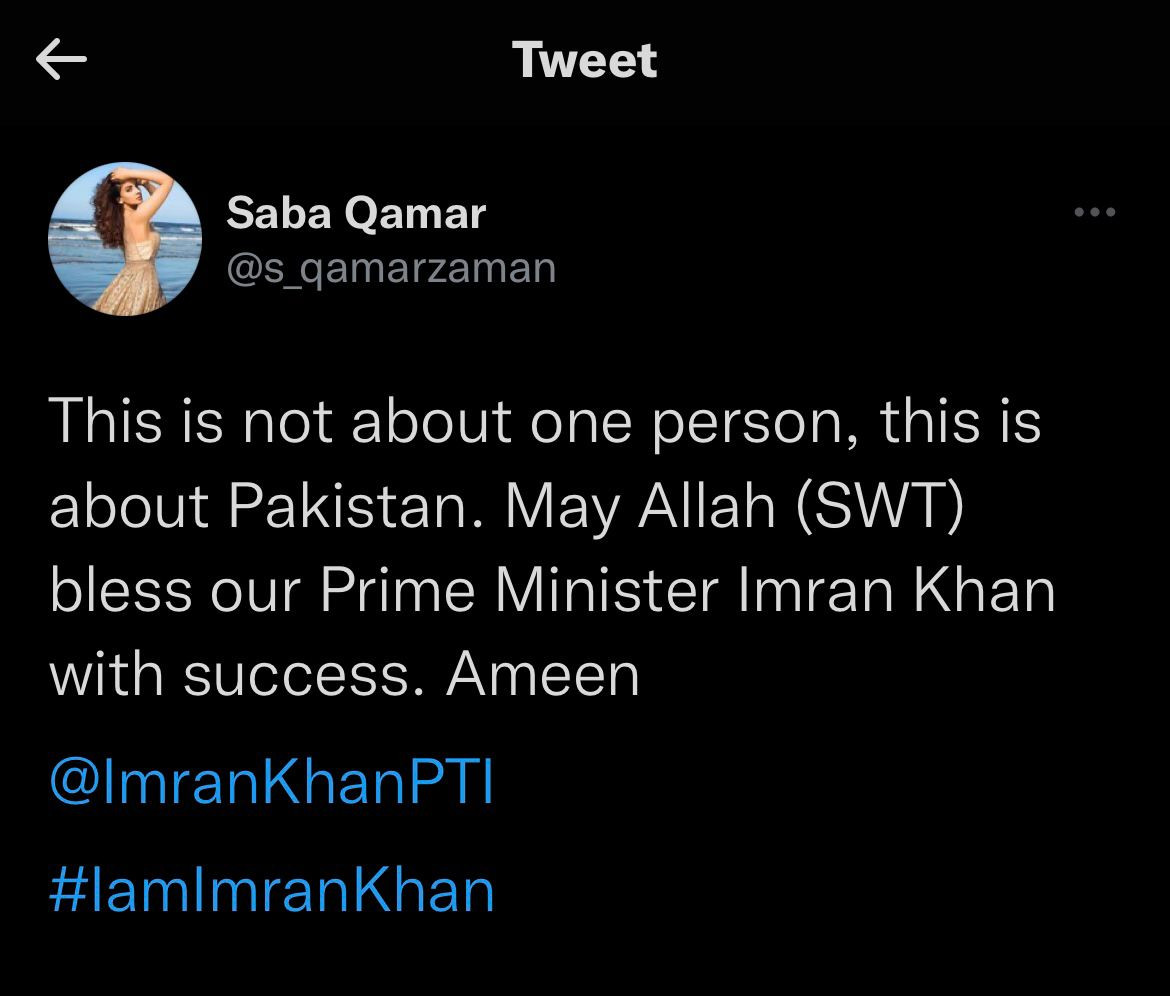 'Not a blind follower'
The artists discussed how some comments made by the former premier attracted furore and irked many. They maintained how none are Imran Khan's blind supporters and they will hold him accountable if need be.
"Can Imran Khan Khan unilaterally end corruption, inequality and incompetence? Of course not. He is not the Messianic figure that this country seems to be counting on," Khan shared. "The problem is not just the leaders, but it is us, the people, the everyday man and woman in the streets. As for his comments about women, clothing and rape, they are unacceptable to any right-minded person. The same goes for the initial lack of response to the Hazaras." She then added, "But how reflective is this of widely held beliefs amongst Pakistanis? We need a transparent, stable and accountable system of governance in place to implement systems and processes to solve such issues. Imran Khan was the start, the first step, the least bad, but he was the will of the people."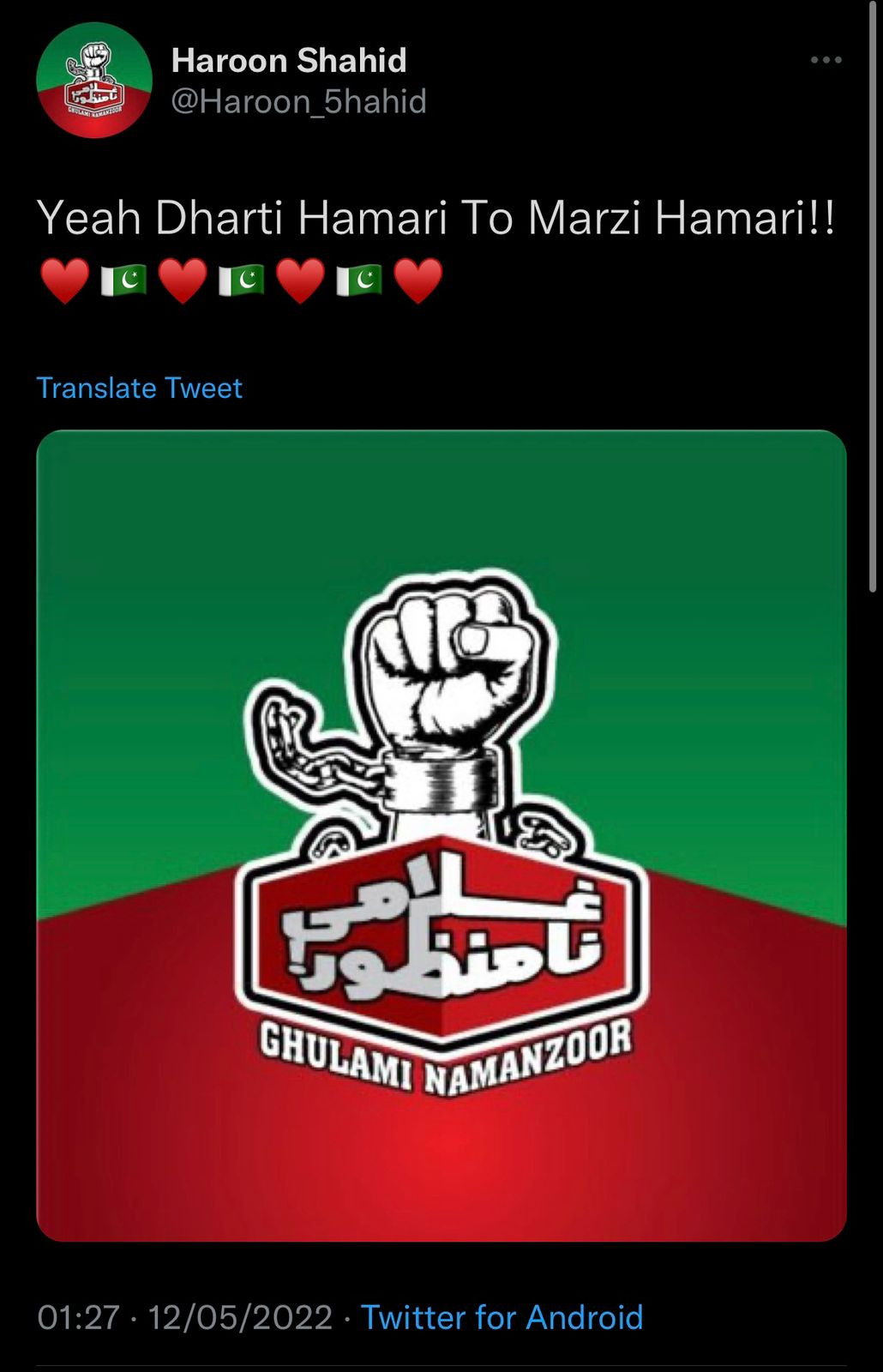 While the PTI chairman has had his share of foot-in-the-mouth sort of statements, Shahid responded he, as a supporter, cannot justify them. "See, we have to understand. Imran Khan isn't a messiah. He is a human being, like you and I. He will make mistakes, there will be incidents of slip of tongue and he will be crude at times," he continued. "There will be times when your leader will make mistakes. Take the comment about Hazarans blackmailing him into context. He didn't mean it in the literal sense, you know. He just wanted the dead to be laid to rest. That couldn't become a practice too. The head of the parliament cannot go to every funeral. He has made comments that were insensitive, but I know he will also learn from them."
When asked what Imran Khan truly offers to have such an abundant following, Shahid simply shared, "Imran Khan is the best choice to bring Pakistan together as a nation – there is no better choice."
Like Shahid, Saeed too, maintains he isn't a blind supporter of his leader. "I will criticise him if he makes a problematic statement. I also believe even Imran Khan has accepted at times that his remarks have been troublesome and he concurs. However, I do think Imran Khan's following is very pure and organic. His supporters are educated and they do give him enough flak if he makes a comment that is out of line. That is the difference between us and Noon league supporters – Imran Khan cannot get away with just about anything. He knows he will be held accountable. I am not saying he will always make sound statements, will always use the right words. But he is not corrupt, unlike his preceding counterparts. Imran Khan is faithful to his country."
Saeed added the change Imran Khan had promised will happen, surely, but not in three years. "It's a trickledown effect but the change is inevitable. It won't happen in a matter of a couple of years," the Sajni crooner shared.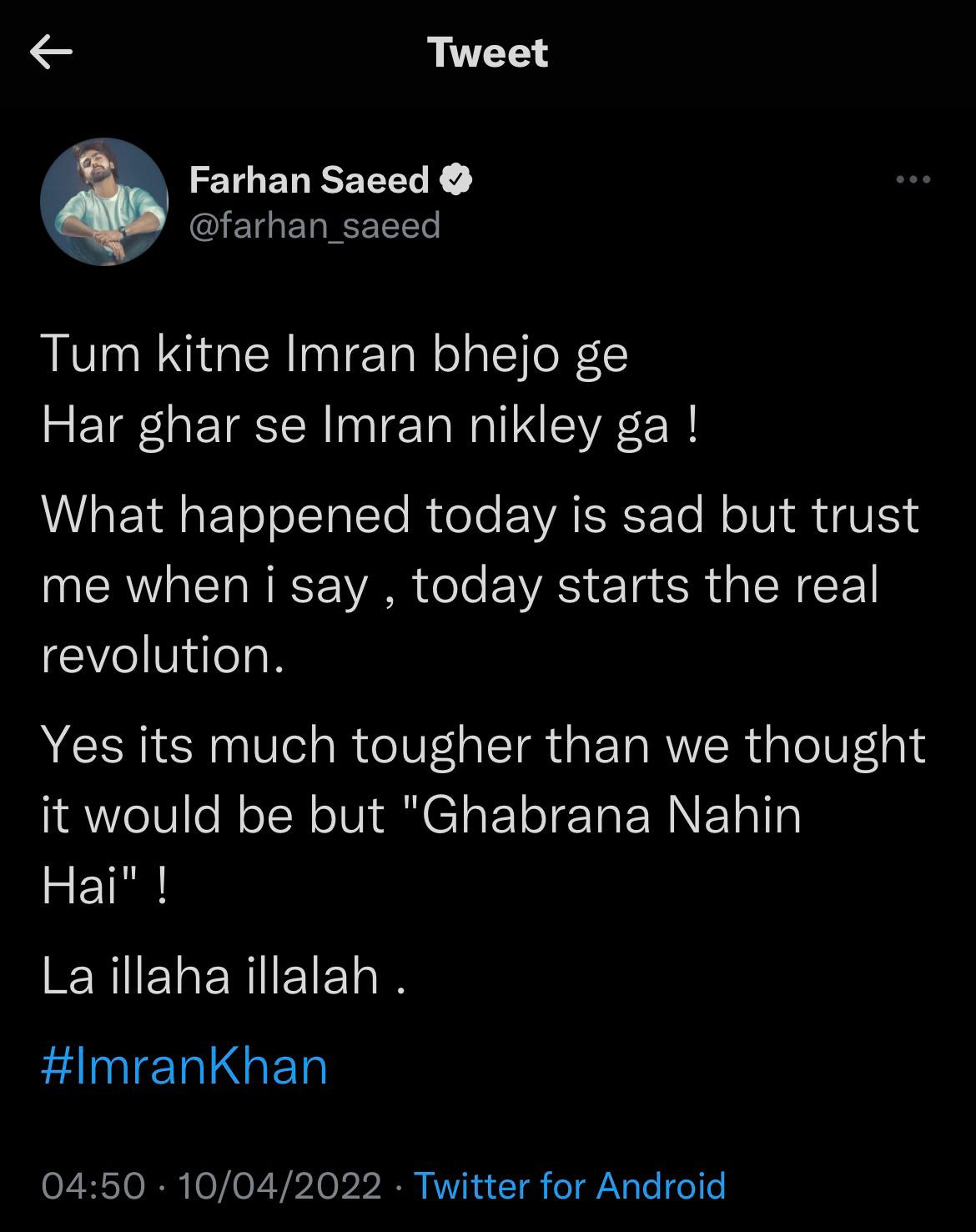 He continued, "When I see people who I had held in high regard, comment on how incompetent Imran Khan had been during his tenure, it makes me furious. We were ready for the pandemic and the PTI government handled Covid exceptionally." Shedding light on Imran Khan's wins, Saeed added on, "Our image while he was the PM had tremendously improved. He's the only one who can take Pakistan to new heights. I am selfish for the country, not for Imran Khan. We should soon have free and fair elections – and whatever the outcome might be, we should accept it – including the Army. The establishment should stay neutral in this regard. They are the only institution we are proud of, they shouldn't get controversial. But if you'd oust an elected leader over horse-trading, it is obvious people will be out on the streets."
Khalid went on to add how Imran Khan's comments about women, in particular, did upset her. "There was a strong outpour on social media from women and as a woman, I do not agree with what he said regarding how it comes down to women. I do, with all my heart, support Imran Khan but I am not a blind follower. I feel like there have been instances where he could have and should have done things differently. He needs to have more women around him as advisers. He is the kind of person who wears his heart on his sleeve and just says what he wants to. He says and speaks from his heart but sometimes, it backfires."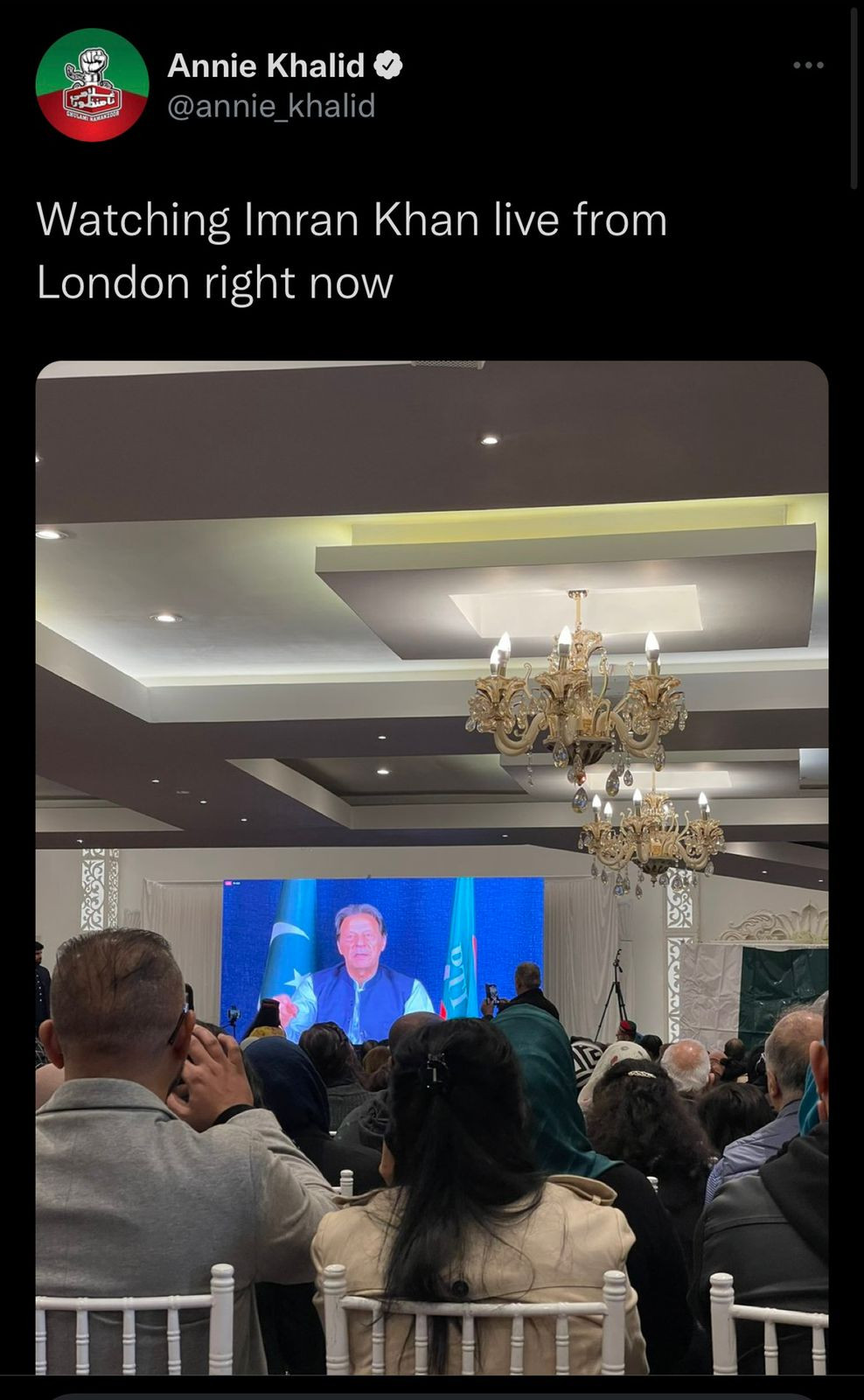 Zaka, too, remarked on artists being critical of Imran Khan's worrisome stances. "I believe that this is a big ask. I don't think the artists have enough bandwidth to actually comment on imperative issues," Zaka pointed out. "I'd consider them urban elites who are more concerned with how their fans and the general population would respond to their hot takes. That being said, I do believe there is one celebrity who has been an avid supporter of the PTI and is a rather fascinating figure to study; that is Hamza Ali Abbasi."
Talking about Abbasi, Zaka the Mann Mayal star might not have the most articulate means to share his opinion, but he has managed to stay firm on them. "He has come to a conclusion from his own reading of the religion that prosecution of Ahmedis is wrong. Regardless of his orthodoxy, he still stands firm on his stance – which is actually against what the party he supported stood for. I always found him very interesting in some respects. Sometimes, he would make terribly brave statements, while on the other hand, some of his thoughts wouldn't be too well thought out. He's looking to answer his own questions – he's a work in progress."
The united front
In a nutshell, what does Imran Khan truly offer that the artists presented a strong front?
"I do not speak for other artists but only for myself. For evil to triumph, all that is required is for good people to stay silent. It is important at critical junctures in a nation's destiny for all its citizens, including thought leaders and role models, to clearly choose the right side," Khan responded. "I would be doing a disservice to my fanbase (who have been there for me in successful times) if I absent myself in their time of need."
Adding to the conversation, the Qayamat star shed light on how he has been 'abused, belittled on social media for voicing his opinion on the current political turmoil in the country.'
"It makes my blood boil when anyone tells me that I, as an artist, shouldn't have a say about politics," Shahid said. "Why is that so? Am I not a tax-paying citizen? Am I not paying the school fee for my kid? Am I not living in this country? How does this not affect me? If anything, I should talk about it more vigorously. As an actor, I have more following than a random Pakistani – the said following might help amplify my voice. If there is someone you should abuse, it should be the people who have wronged this country. If you can abuse a rapist, these guys have also raped your trust, your constitution. They should also be called out.